City Sewage Energy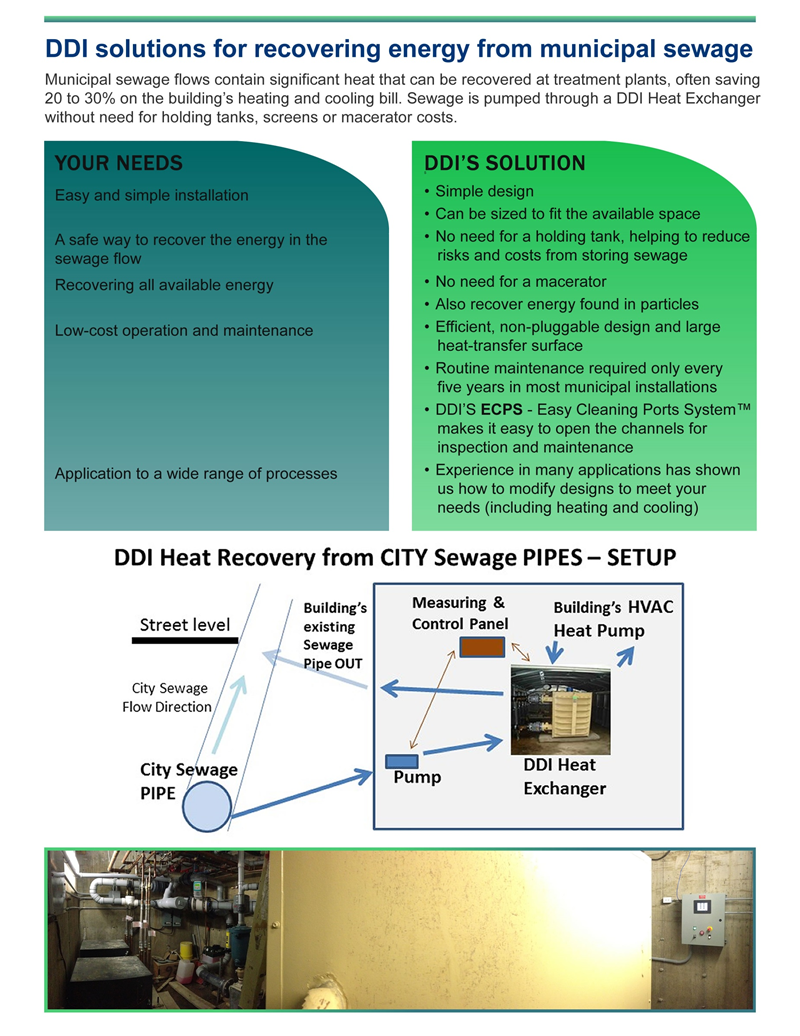 Recovering Wasted Energy Beneath City Streets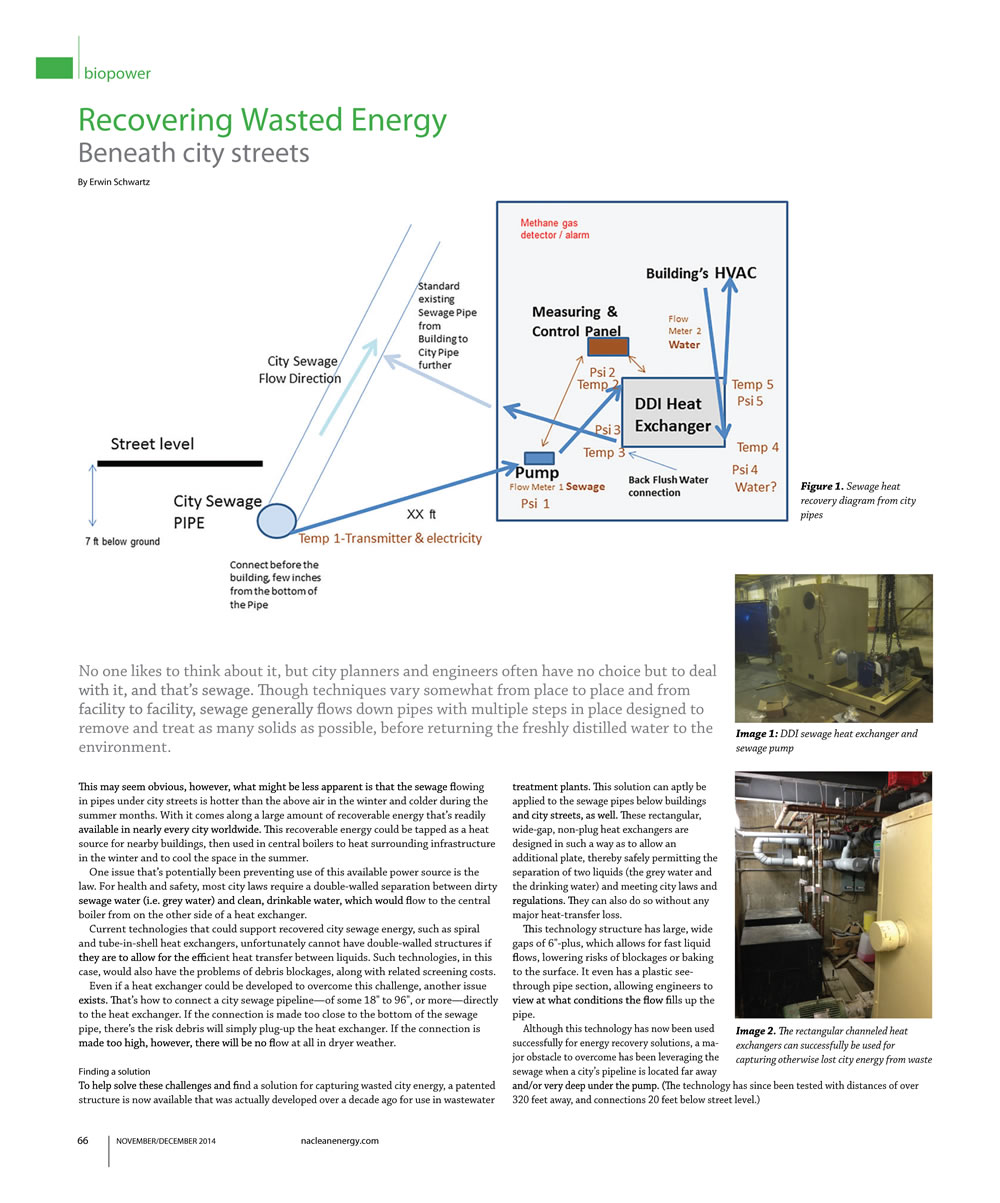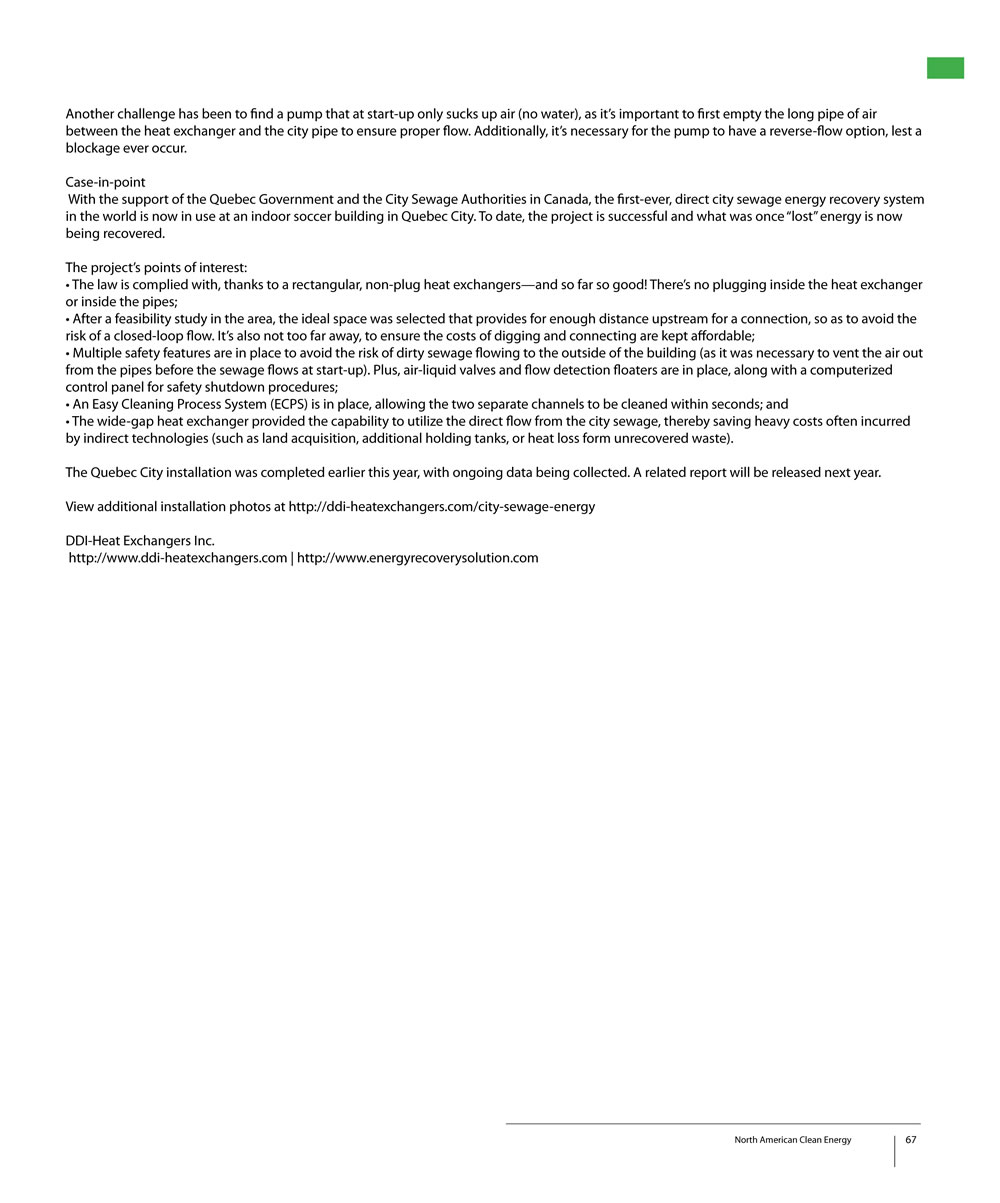 ---
DDI Advantages of the DIRECT City Sewage Energy Recovery.
Our system, due to the patented DDI Heat Exchanger,- is much more efficient and less expensive.
Since we do have a Patented VERY WIDE GAP Heat Exchanger – that avoids plugging.
We do not need the "specially designed filter.
Also the DDI Heat Exchanger allows you to recover heat from both the Grey / Black Water of the building itself and the City Sewage which flows under the building, at the same time.
DDI does not need:
The capital cost of the Land and the Holding Container cost.
The capital cost and maintenance of a Macerator.
Nor the Capital cost nor the maintenance of cleaning the Filter.
Nor the loss of energy of the heat which is filtered away in the Solid Particles.
Nor we need Trash Pump.
Nor 10 years to break even (DDI is about 2-5 years depends on the buildings or hotel size).
---